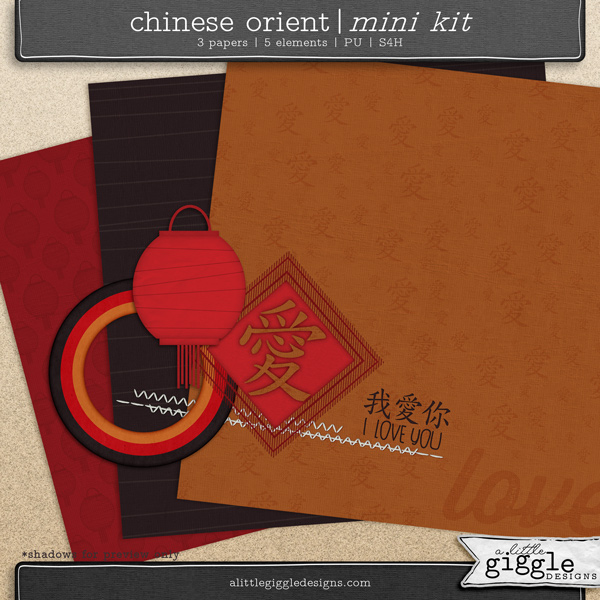 I decided to join this month's DFT Blog Train! Whew! That makes 2 blog trains in two days. I have my DST Blog Train HERE if you're interested. Anyway, the theme is, 'Chinese Orient'. You would think this would have been easier than it was considering I live in Hong Kong! But still, I had to get my thinking cap on for this one.
Included are three papers (lantern, love and simple black with lantern stripes) and the following elements: lantern, frame, love square (paper and plastic versions), "I Love You" and some stitching to go along with them.
Oh, I almost forgot, there is a $2 coupon to my store included in the download. You can check out my store HERE. Ok, now onto the download:)
CLICK HERE to download the freebie straight from my blog.
The previous stop is Lucky Smith Designs at:
http://luckysmithdesigns.blogspot.com/
The next stop is Seoul 2 Soul Scraps at:
http://seoul2soulscraps.blogspot.com/
The whole list can be found here:
http://www.digishopforum.com/
 Please note: The Blog Train officially begins at 12:01am EST time. Mine is going live a few hours early to make sure I've done it correctly!
.
OK, I think that's about it!
I hope everyone had a lovely Chinese New Year! ( We've just celebrated Chinese New Year here in Hong Kong!)
Dodie
X