I have a Facebook Fan Page! Woot! It took a while to figure it all out,  but this weekend I decided to make it #1 priority to finish it…. and…. surprisingly… I DID!
Now I need some fans! Haha…. It seems a little sad to have my lovely new page and 2 likes:) So, I decided to offer up my one and only kit that I currently sell from my blog as a Facebook Exclusive Fan freebie for the next one week ONLY and then the freebie will be changed.
It's a full kit of 20 papers and 30 unique elements made with NO CU products to ensure everything is super duper unique. The theme is perfect for scrapbookers…. "Scrap n Stuff"!
Anyway, if you would like to download the kit for FREE (check out the preview below), head on over to my
Facebook Page
and click the LIKE button. Wait a few seconds and the downloads page should load and you can grab the whole kit. I also have an ADD ON  Mini kit that you can download direct from this page… just scroll down.
Please note – the Facebook Freebie has changed! Check out my facebook page to find out what it is! The mini kit is still available – scroll down to grab it!
While we're on the subject of 'followers' I also have TWITTER and would love for you to FOLLOW ME on 
Twitter HERE (@dodiesw) 
Here is the Add On Mini Kit FREEBIE. CLICK HERE or on the image to download it directly from my blog.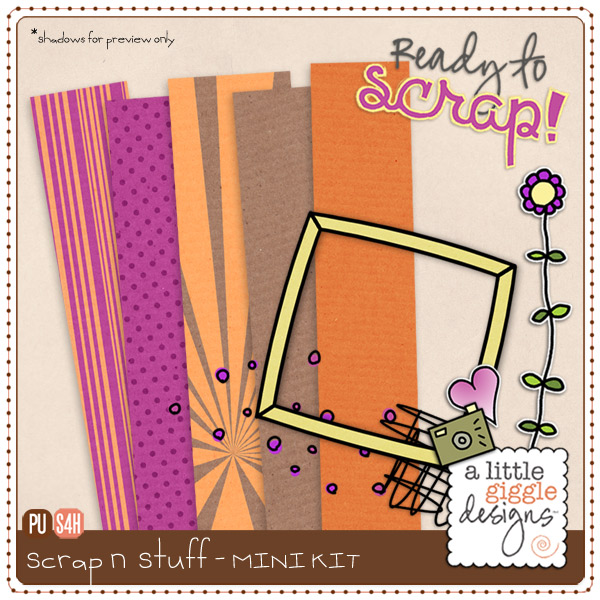 Well, that's about it for now.
Thanks for stopping by and I really hope you like my Facebook page!
Dodie
x