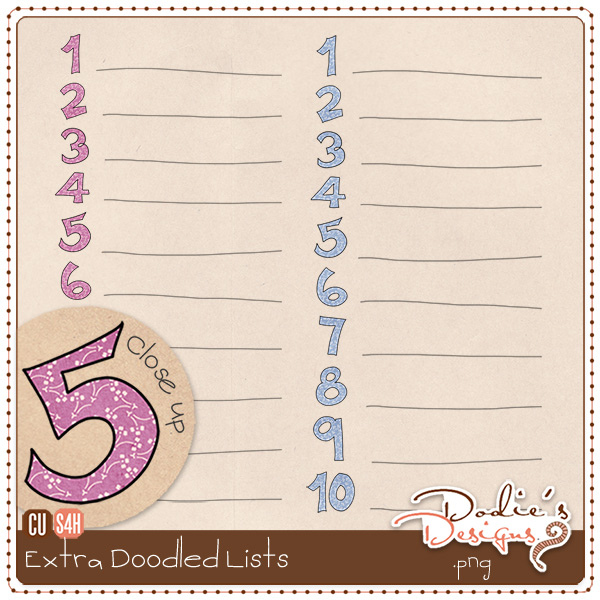 I made a few doodled numbered lists a while ago and thought it might be fun to offer up a version of the lists with colour – pink perfect for the girls and blue perfect for the boys – or vice versus if you want! Lists seem to be 'IN' right now so I'll try to get a few more lists out to make everyone happy!
I have included the lists with short lines (shown in the preview), lists with long lines and lists with no lines. They are .png files, 300dpi and lots of fun!
CLICK HERE TO DOWNLOAD THE SET DIRECT FROM MY BLOG
If you're interested in grabbing the original doodled lists, which include an .abr brushes file for Photoshop/Photoshop Elements users, individual numbers and a few versions of brackets, CLICK HERE or on the preview below.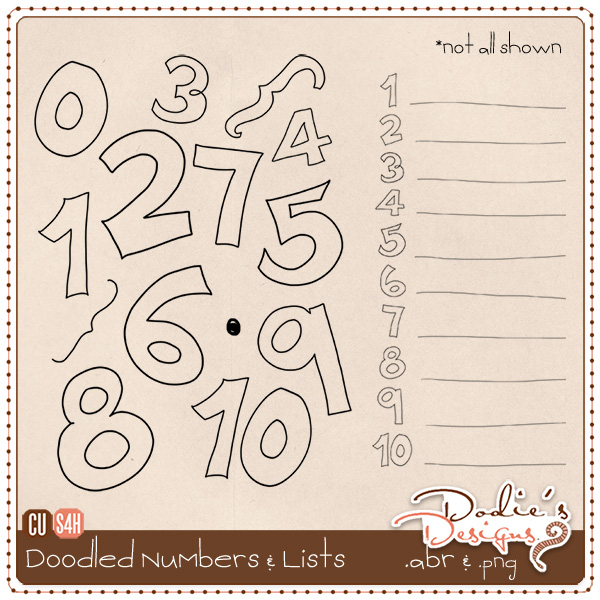 Enjoy
Dodie
x
Psst…. if you have a second, please leave a comment -) They really motivate me to keep on designing. Love them! And what's even better is that ALL of the fields are optional! And no captcha… so it's stress-free *lol*.