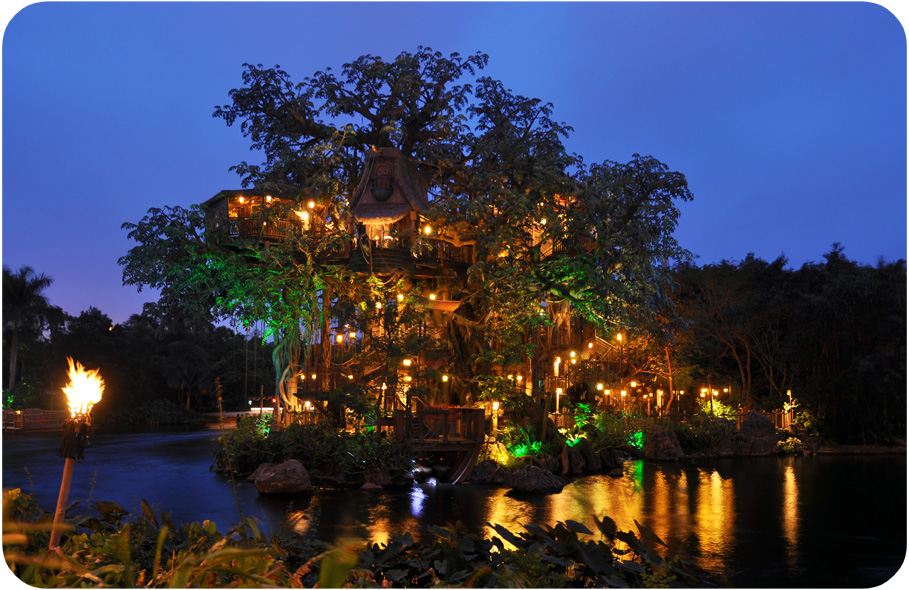 I love twilight – absolutely love it!
Here's a photo I took at Disneyland in Hong Kong a few weeks ago. It's not the best photo (I'll probably do some photo-shoppping when I have time), but I love the lights, the fire, the reflections in the water and the subject – Tarzan's Hideaway. I wasn't able to go over to the Hideaway on this day, but I did a few weeks later and tried to get a few shots from the top of the hideaway – they didn't turn out great. I still like this one best!
I find that when I am photographing at twilight I get a little stressed as I know there's a time limit – you can't stay there for 3 hours working all the angles and trying out different things: you've got less than an hour and you have to make every minute count. I'm always late, so this is really difficult for me *lol*.
I've still got to practise lots before I finally figure out twilight – but I love trying!
Enjoy!
Dodie
x