I'm BACK! Woot!!!!
Transferring my blog has been worse than pulling teeth, but it's done (well, almost done!) and I think I can post freebies again. So, here is a freebie I've been holding back because my last host wouldn't allow me to post anything larger than 15mb. It's a set of chalk arrows. Included is the following:
11 chalk arrows saved individually (.png)
All arrows on one sheet (.png)
Photoshop brush file
They are all saved in black but are easy to recolour if you would like!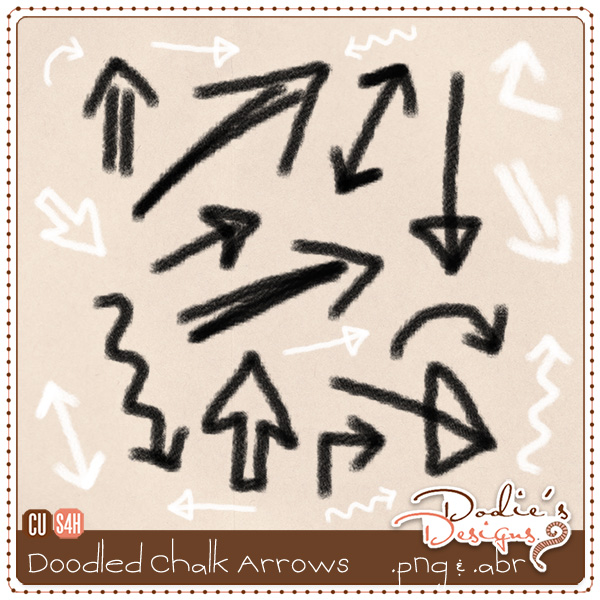 CLICK HERE TO DOWNLOAD DIRECT FROM MY BLOG!
If you have a minute, I would really appreciate a comment to let me know the freebies are downloading correctly! I'm having a lot of trouble trying to get it to download, so please, please, please let me know if you are successful or are not successful! Thanks!
Enjoy!
Dodie
x