Now the blog train is over, things seem to have settled down and I'm back into my routine. While creating my full kit, I made these doodled borders. As there were too many of them, I decided to package up the left overs and create a freebie with them. So here they are… 3 hand doodled borders that have been created at 300dpi , approx. 12×12 inches and they are all .png files.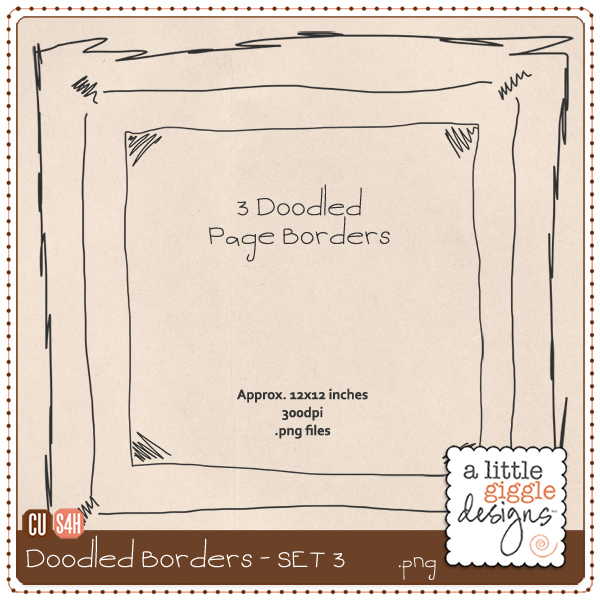 CLICK HERE TO DOWNLOAD THEM DIRECT FROM MY BLOG!
I hope you enjoy using them!
Dodie
x