HAPPY EASTER EVERYONE!
I love this time of year! There is lots happening over at GDS including an Easter Egg hunt packed with freebies and coupons along with a 40% sale on Easter and Spring items!
I'm also having a COUPON MATCH through to the end of today, Sunday, 31st March '13. What's a coupon match? It's simple and fun! For every purchase you make in my store, I'll email you a coupon for exactly the same amount, good for a future shopping spree:) No minimum spending required:)
Head over to my store now to take advantage of this sweet deal. Enjoy! http://bit.ly/YkFurG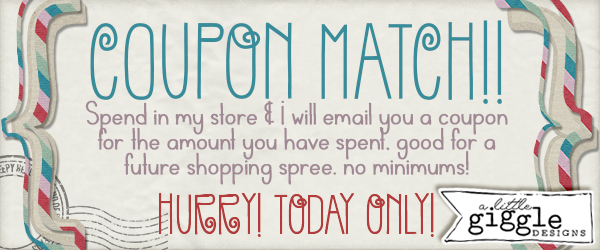 Ok, that's about it from me!
Look out for a new bundle coming out soon called something along the lines of "I Forgot!" or "Forgetful Me"…. any other ideas, let me know!
Happy Easter!
Dodie
x