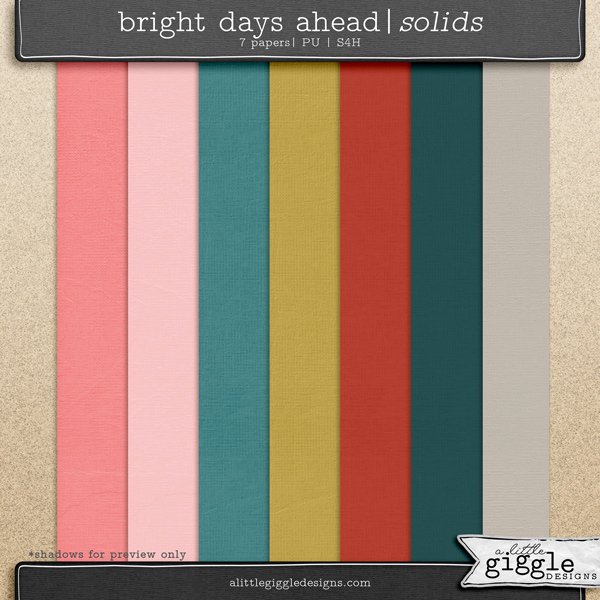 I decided to join this month's DST Blog Train! (I'm also in the DSF Blog Train HERE with my mini kit, "Chinese Orient"). The theme is aptly called, 'Bright Days Ahead'. I hope you like what I've created , a 7 solid paper pack. The papers are beautifully textured and should be a great complement to the other items on the blog train.
Originally I had planned on doing a mini kit, but life got in the way. And by life, I mean my computer died 3 times and then I was in India and was unable to do any work as planned as I had no access to wifi and so couldn't get the colour swatch until I got back (and then my computer died again!) Ugh.
Anyway, I think a few basics are always good, so I hope you like the solids! Keep reading, there is another freebie!
Oh, I almost forgot, there is a $2 coupon to my store included in the download. You can check out my store HERE. Ok, now onto the download:)
CLICK HERE to download the freebie straight from my blog.
.
The previous stop is Christine Smith at:
http://christinesmith.net/blog/
The next stop is Angelclaud Art Room at:
http://angelclaudartroom.wordpress.com
The whole list can be found here:
http://www.digishoptalk.com/insider/dst-blog-train-march-2013/
 Please note: The Blog Train officially begins at 12:01am EST time. Mine is going live a few hours early to make sure I've done it correctly!
If you're interested, I also have a Facebook Fan Freebie available! I'm a new designer over at GDS (check out my store HERE

so am trying to build up  my Facebook page:) It's tough but I'm thoroughly enjoying it and everyone has been so kind!
Anyway, click here to head over to my Facebook Page for the freebie! I hope you like it!
OK, I think that's about it!
I hope everyone had a lovely Chinese New Year! ( I live in Hong Kong so we've just had a lovely holiday for the New Year!)
Dodie
X