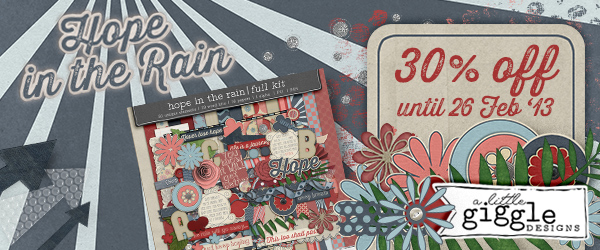 I just love this kit! Life is not always perfect and I think it's SO important to document the good times as well as the not so good times. I do truly believe that even in the midst of the rain, when everything looks grey and you're covered in clouds, there is still a ray of hope and if you hold on and be strong, then a rainbow will come and you'll soon be taking a big deep breath of fresh, clean, crisp air! Hope realised!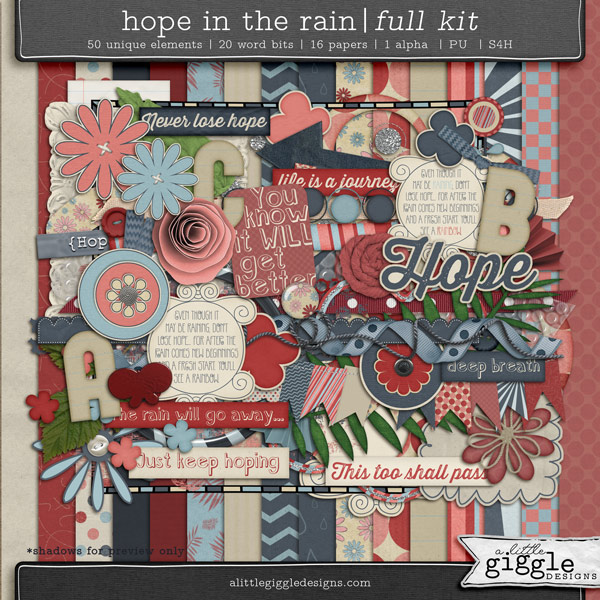 Here are the individual parts of the kit, with the doodled alpha currently thrown in as a bonus! Did I mention it is currently 30% off until 26th February '13? Click here or on the previews to head over to grab it from my store at GDS!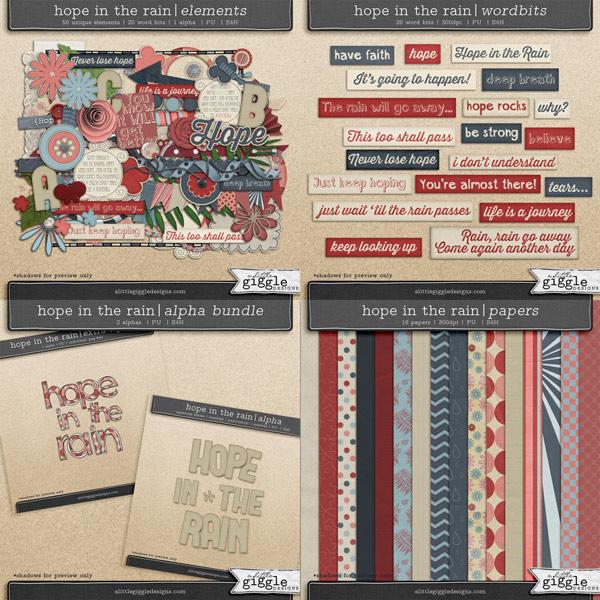 I love what my fabulous Creative Team has done with this kt! I hope you love the layouts as much as I do! I think I may have to scraplift a few of these:)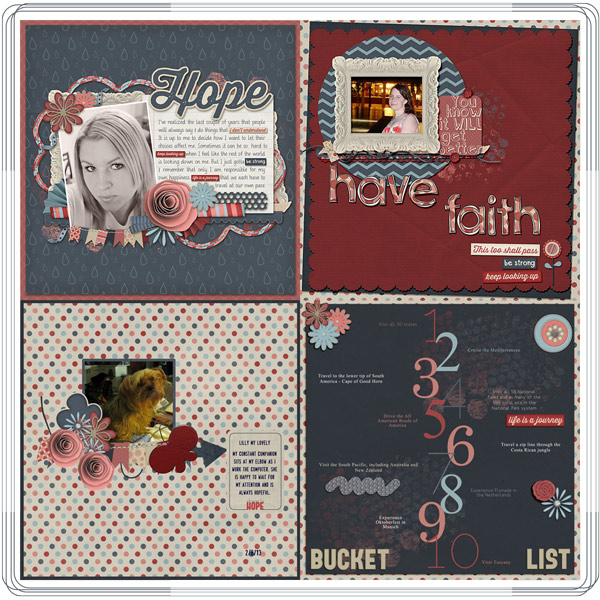 Now head over to grab it here! You can purchase the alpha and wordart bits separately or included in the kit. Remember, the doodled alpha is currently included in the kit free!
Thanks for reading:)
Dodie
x