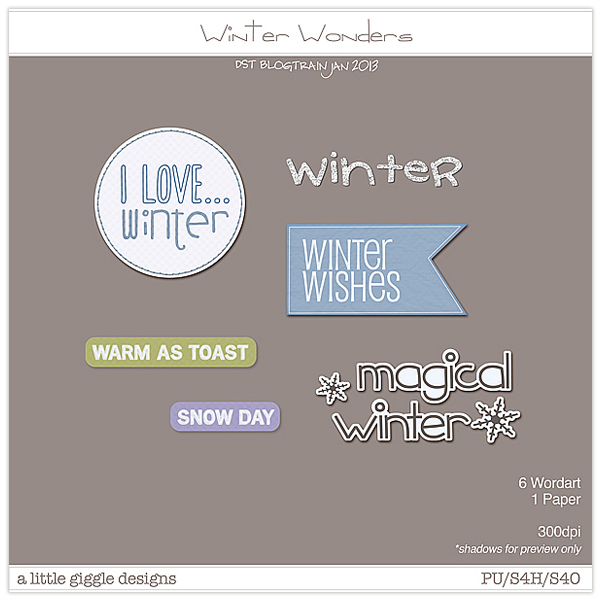 I decided to join this month's DST Blog Train! The theme is aptly called, 'Winter Wonders'. I hope you like what I've created – as set of 6 word art and 1 paper.
CLICK HERE to download it straight from my blog
.
The previous stop is AK Designs at:
http://byakdesigns.blogspot.com/
The next stop is Amanda & Millie Designs at:
http://thedigiscrapnation.com/amandaandmillie
The whole list can be found here:
http://www.digishoptalk.com/insider/dstblog-train-jan-2013/
 Please note: The Blog Train officially begins at 12:01am EST time. 
.
If you're interested, I also have a Facebook Fan Freebie available! I'm a new designer and will be opening my brand new shop in January and so am trying to build up  my Facebook page:) It's tough but I'm thoroughly enjoying it and everyone has been so kind!
Anyway, click here to head over to my Facebook Page for the freebie! I hope you like it!
OK, I think that's about it!
I hope everyone had a lovely Christmas!
Dodie
X