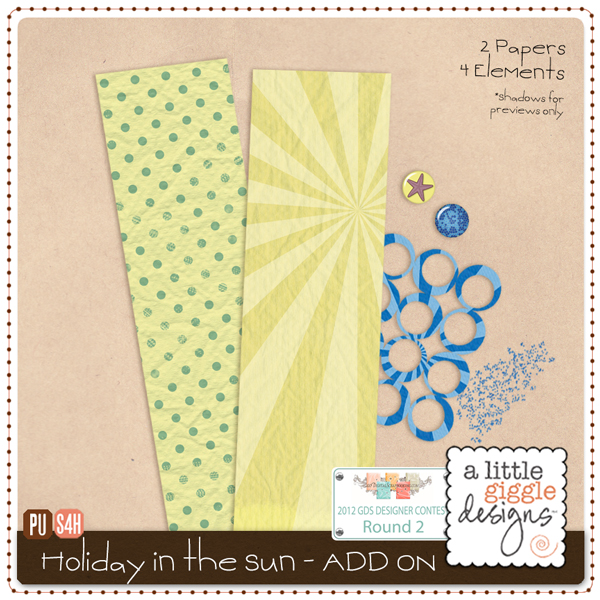 I decided to whip up a quick ADD ON freebie for my mini kit, "Holiday in the Sun", which was created for Round 2 of the 2012 GDS Designer Contest.
It has 2 papers (including 2 variations of the sun burst paper) and 4 elements (including 2 variations of the starfish flair). So, in reality I guess you're getting 3 papers and 5 elements:)
I hope you like them! And I so hope I get through to Round 3 of the Designer Contest! I'm crossing my fingers and toes! I'll let you know as soon as I know.
Enjoy
Dodie
X