I think the title says it all! I applied to Sanko Studio for a spot on her CT team and….. <drumroll>……. was accepted! So excited!
If you haven't checked out Sanko Studio before, you should as her designs are fantastic and so easy to use! The first kit I'll be working with is called, "In the Stacks" and is perfect for anyone who loves books! I'm a doodle addict and this kit has loads of them – very unique. Here's a preview. (can you tell I'm excited:)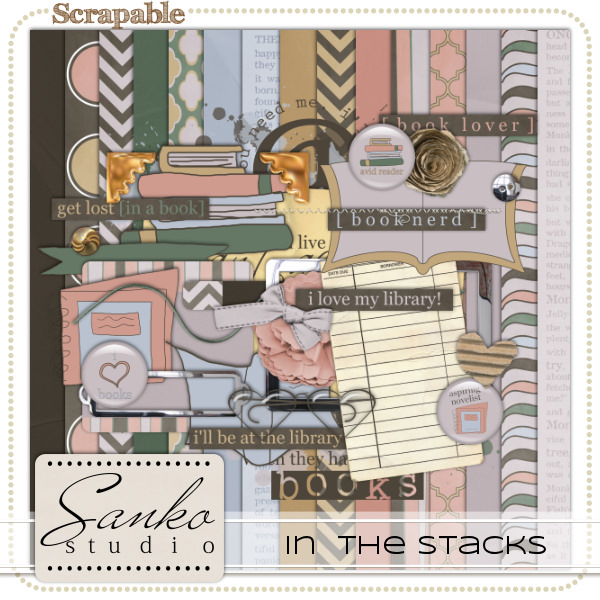 You can grab this kit from Sanko Studio's store at Scrapable HERE. During the month of November 2012, you can download a free add on by visiting the Sanko Studio Facebook Page. Super fun!
I'll post my layout using this kit soon. I'm not sure I'll be doing a book themed page, but I love the colours and so will try to do something with the colours. It looks fantastic and I can't wait to get started!
Hope you enjoy checking out the fantastic products Sanko Studio has!
Enjoy
Dodie
x