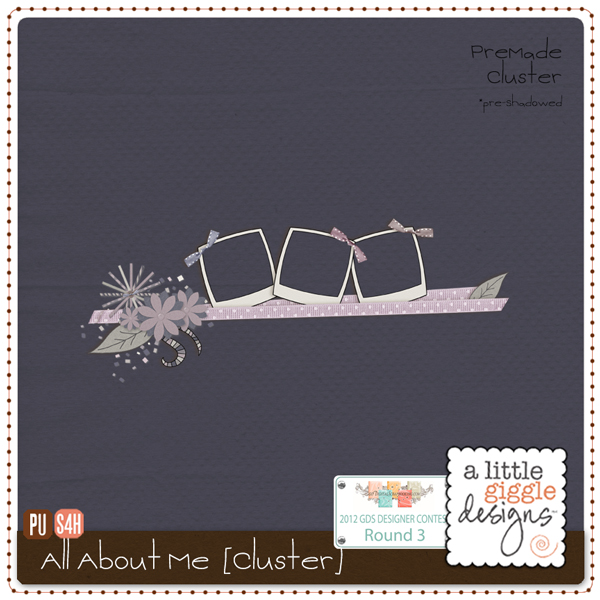 For Round 3 of this week's GDS Designer Contest we had a Bonus Challenge to make a cluster using at least 1 frame and 5 elements from our Round 3 kit. Here is my offering! I love polaroids and so what better than a digital scrapbooking variation of polaroids… clustered polaroids!
It is pre-shadowed and is ready to use! It's my first cluster, so any advice or feedback would be much appreciated!
I hope you like it! And I so hope I get through to Round 4 of the Designer Contest! The last round!! I'm still crossing my fingers and toes!
Enjoy
Dodie
X