It's here! The official Jessica Sprague Certified Designer Blog Hop! Over 40 new digital designers have gotten together to give you one huge big treat – a 'Christmas Treasures' mega kit! This is one stop on your hop around the blog train. My part of the kit is at the bottom, but I thought I would include the previews of the entire mega kit to show you what you're all getting! Below are the elements and paper previews (*drool*!)
.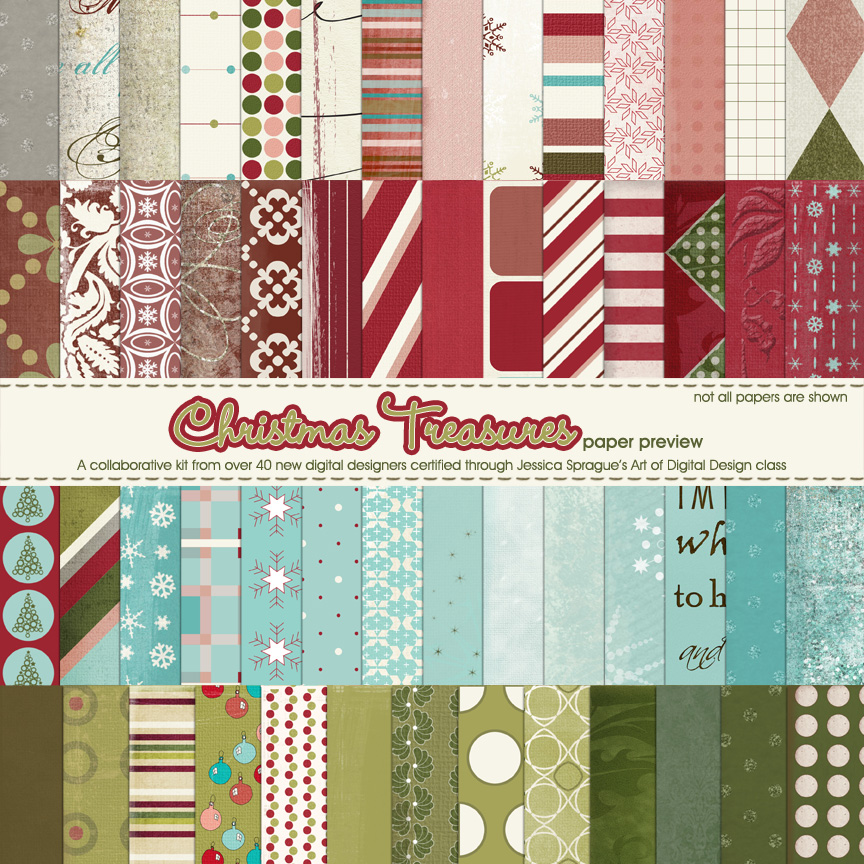 Now, I originally had wanted to do a full kit myself for you all, but life got in the way. Infact, I am presently sitting on my bed in a room in London with 120 students from Hong Kong that we have come over with for a 3-week Study Tour that has included France (Normandy and Paris) and the UK (London, Ashford, Oxford, Canterbury etc.). I have spent the last four nights in a different hotel each night and I'm exhausted. So, to cut a long story short, I only had time to do a little something for the blog hop. I ADORE the spotted glitter papers and hope you enjoy them too! I've also included a little glitter scatter, which is always good, and a few other little things. Here is the preview for my part!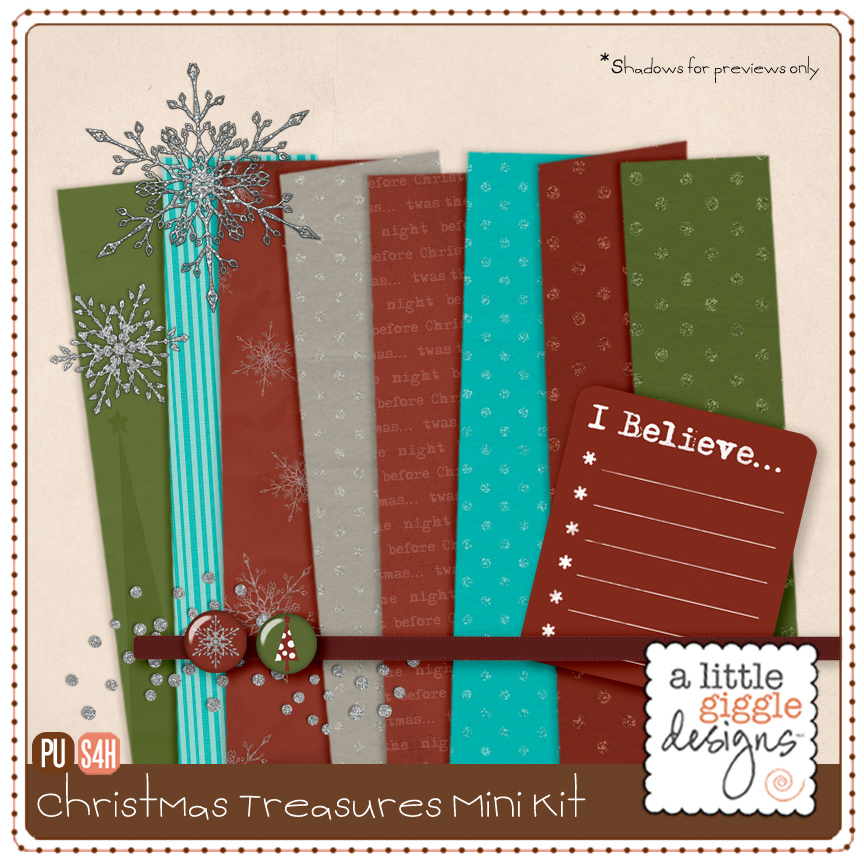 CLICK HERE TO DOWNLOAD IT DIRECTLY FROM MY BLOG (no 4shared or similar needed=)
Thanks for stopping by and I hope you enjoy the kit!
YOUR NEXT STOP IS: Teresa Creech at www.teresadigidesigns.blogspot.com
Dodie
x
P.S. I just want to say a HUGE thank you to Lisa over at Sweet Sunshine Photography for putting this all together! Fabulous Blog Hop! Thank you!