Here are my latest layouts! I'm a guest on Dunia Designs Creative Team for November and December so I get to play with some extra goodies =)
My first layout is using a fab Christmas kit by Captivated Visions called 'Jolly Holiday' and featuring my all-time favourite drink, the Starbucks Gingerbread Latte. Yummy!
.
Next is my first layout using Dunia's collab kit, "Girls Just Wanna Have Fun" and I made the layout without a photo and didn't even realize it until I had finished! Fun!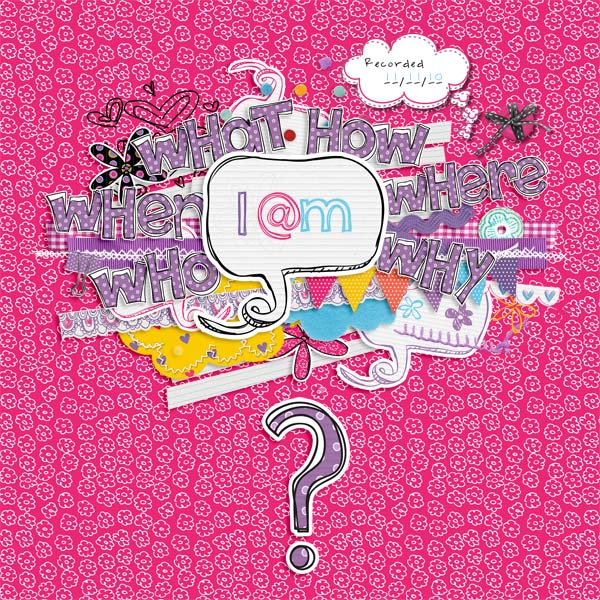 .
That's pretty much it for this week. I've been travelling around France and the UK for 3 weeks with 120 of my students from Hong Kong, so scrapbooking has been somewhat left unattended to =) I'm back home in Hong Kong now and SERIOUSLY jet-lagged, so hopefully in a few days I'll be back on my feet.
Enjoy!
Dodie
x