I love wordle (and if you haven't tried it yet, head over to www.wordle.net and give it a go!). I didn't realize you could do a wordle of your blog, so was super interested when I saw a blog wordle on a random blog I visited. Here's how it came out (click on it to enlarge).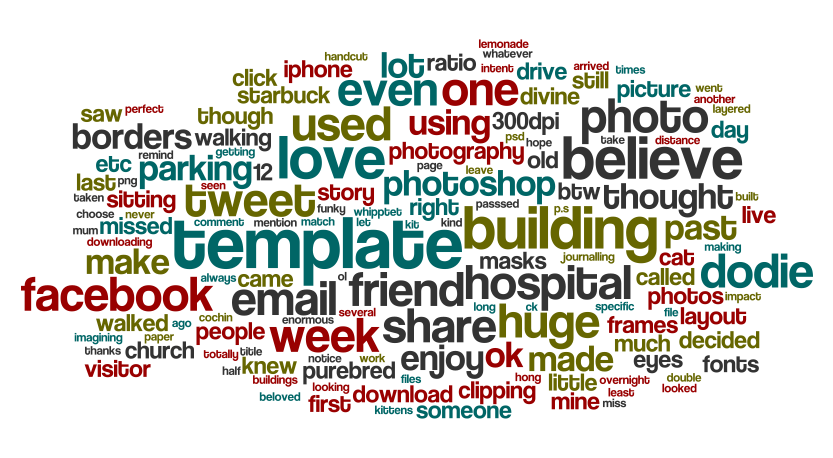 I'm so surprised by some of the words and some others are pretty obvious. Words such as template, friend, week, email, photo, 300dpi and dodie (my name!) – not surprising. But seriously, where are the words layout, doodle, freebie? I was so sure these would be my top words and, to be honest, I can't even find them in the tiny print! And where did building, template, facebook and love come from? How many times have I mentioned the word building, or hospital in a post?
So, all in all – Bizarre – but very interesting!
If you haven't had a go – try it. It's so much fun! You can change the font, colour scheme (including a custom colour scheme), orientation of the words, how the words appear and more. Love it!
Dodie
x