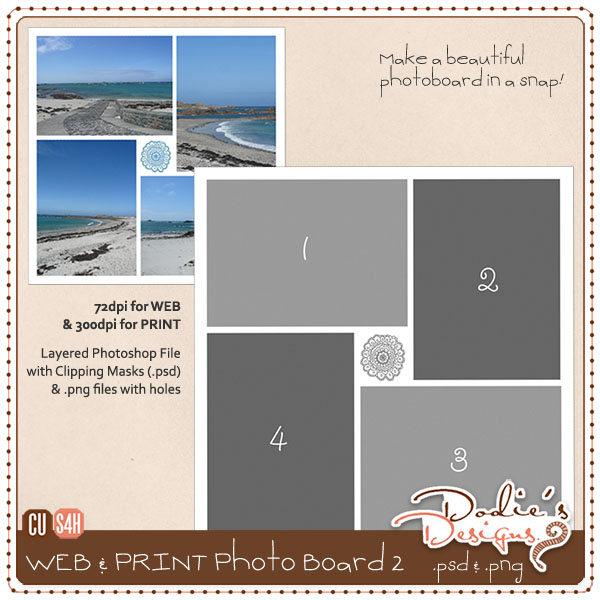 On Monday I made a post about Guernsey and the stunning coastlines that surround this amazing channel island. I used a PhotoBoard and decided to make it into a template incase you want to use it on your own web or in a scrapbook layout.
It is 12×12 inches in size and is a Photoshop file with clipping masks and an optional shadow layer to make it super fast to use.
I've also included WEB (72dpi) and PRINT (300dpi) .png versions (holes for photos) with and without shadows.
If you would like to check out the original post, CLICK HERE!
Enjoy!
Dodie
x
Psst…. If you have time, please leave a comment. They are so motivating! No worries if not. And just to let you know, leaving a comment is super easy – none of the fields is mandatory and there's no captcha =) And they make me happy!