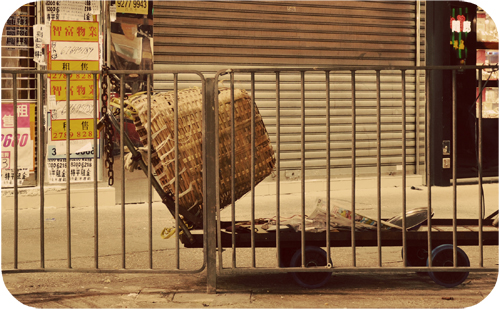 Hong Kong is a fantastic place to take photos – just so happens I live here and never have the time to take any of those fantastic photos! I do keep my camera with me and a few months ago I was sitting in traffic and saw this photo out the window. I grabbed my camera and quickly took this photo.
I know it isn't perfect, but it really reminds me of Hong Kong when I was a kid (I'm British but grew up in Hong Kong). The old rubbish cart with the basket, the telephone numbers posted up haphazardly, the railings, the mirrors inbetween the stores. Lots of memories!
I did do some colour adjustment to give it more of a 70s feel and I like the way it came out – not forgetting it was out the window of my car, while in traffic, at dusk!
Enjoy!
Dodie
x