Guernsey, C.I. has got to be one of the most gorgeous places on earth! Who needs Photoshop when you have a subject like Guernsey (having said that, even though I didn't Photoshop the photos below, the fact that the horizon isn't straight in some of them is still driving me nuts!).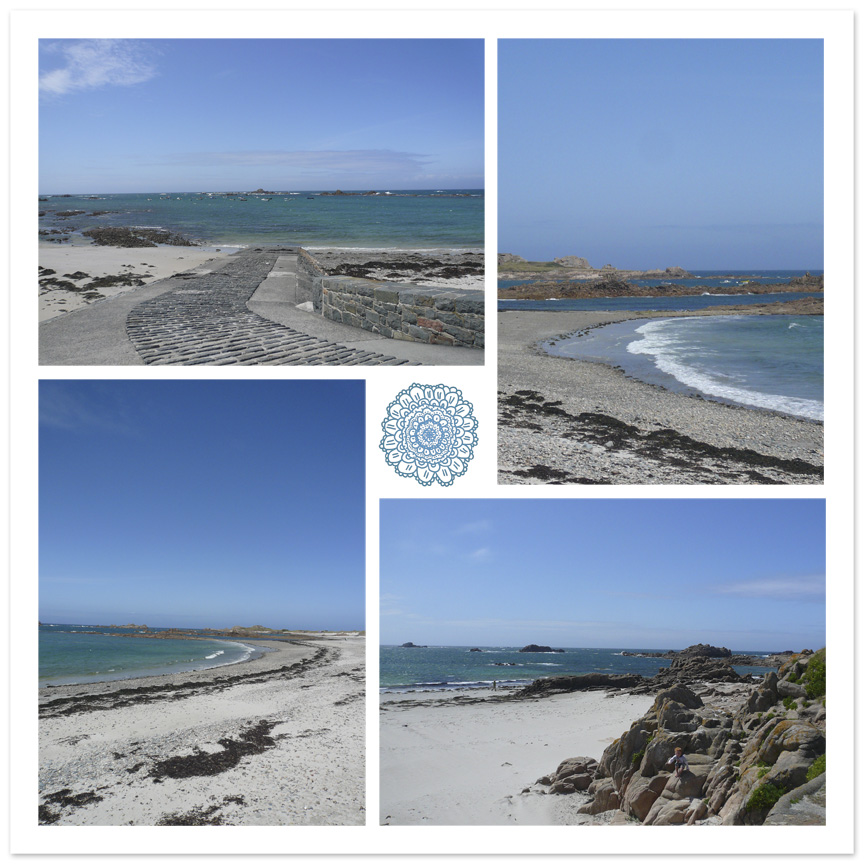 I am from Guernsey, originally, and by that I mean that my mother was born there. My life has been in Hong Kong, although I did study in Guernsey for a few months when I was in high school.
As Guernsey is a tiny island, it is surrounded by stunning beaches that are incredible in the summer. My favourite is to go and grab a vanilla cone and enjoy the waves and the wind.
I also adore the Cobo Tearooms that are near a lovely beach. They do the best crab sandwiches and Guernsey beanjar. Fabulous!
Anyway, I decided to make a photo board of a few of my favourite photos of the coast of Guernsey – none has been photoshopped – those are the real blues and greens!
Enjoy!
Dodie
x
P.S. If you check back in a couple of days, I'll try to make the template of this PhotoBoard for you as a freebie!
P.P.S. Freebie done! Click HERE to head over to the post where you can pick it up directly from my blog!