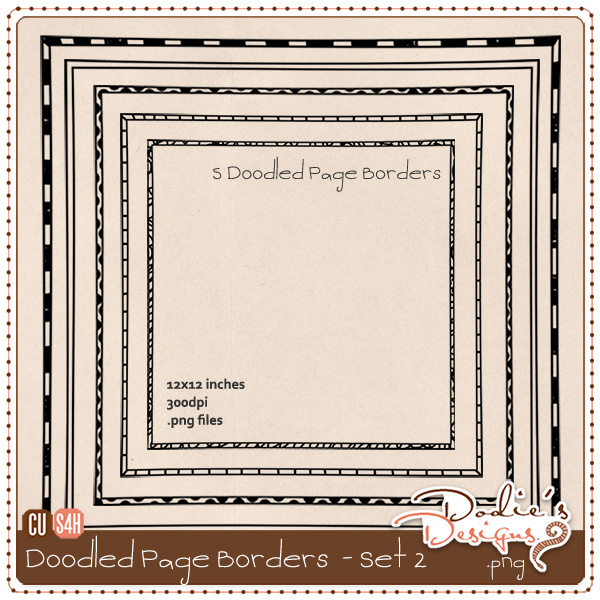 My last batch of Doodled Page Borders was so popular that I decided to whip up a batch of new ones. They are the usual – 12×12 inches, 300dpi, high quality .png files.
I haven't made a layout with them, but I will soon!
If you would like to check out my first batch of doodled borders – CLICK HERE~!
And, if you'd like to download the borders above, click below.
Enjoy!
Dodie
x