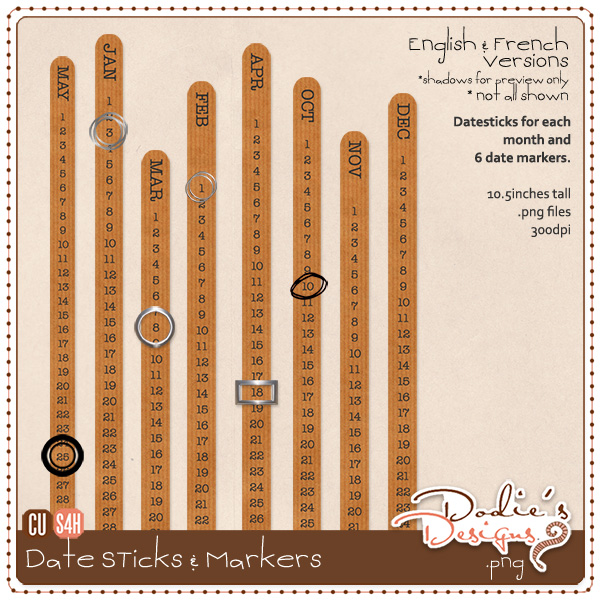 I don't speak French! (well, except for the 5 years I did when I was in secondary school! *lol*), but I figured how hard could it be to do my date sticks in English AND *drumroll*… FRENCH! So, I gave it a go and… 'voila'…. out came a set in French (most of which I actually remembered! Woot!).
SO… today's freebie is a set of date sticks in English and French (if the French is wrong, please let me know and I'll change it!).
You get the following:
13 date sticks (I've given a Feb with 28 days and a Feb with 29 days for leap years).
Each date stick is 10.5 inches tall
Everything is 300dpi, .png files, no drop shadows
I had originally planned to offer both in one download, but the downloads were too big and so I'm letting you choose which version you would like to download, the English or the French (or both!).
Enjoy!
Dodie
x
P.S. If you have a minute, I would really appreciate a comment =) If not, no worries!