Resistance is Futile! That pretty much sums up me getting an iPhone! It was inevitable and I basically caved in a few weeks ago!
Here is the layout I did for my jump into the world of the iPhone!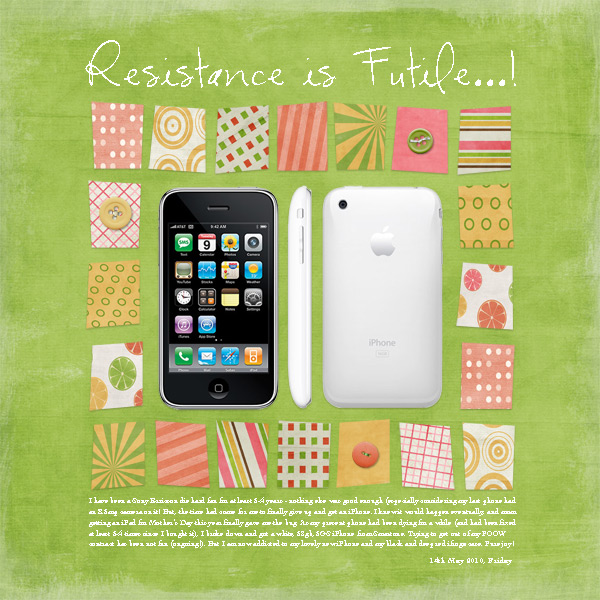 Credits: 'Pink Lemonade' patterned papers, shabby solid papers and elements pack from Captivated Visions!
Fonts: CK Becky and Cochin.
Stay tuned for app reviews specifically geared towards scrapbookers!
Dodie
x