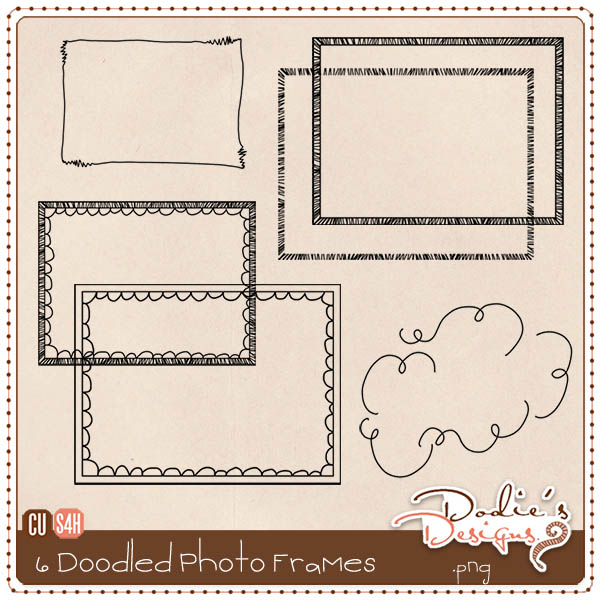 I thought these would match my page borders, but they came out totally different!
In this set there are 6 frames, four of which are based around the same rectangle.
Most of them have been designed at a 4×3 ratio and so should fit most photos without too much resizing. The other two are a little more funky and aren't a specific photo ratio.
As usual, they are .png files, 300dpi etc.
While it's downloading, if you could leave a comment, you would make my day! =)
Enjoy!
Dodie
x