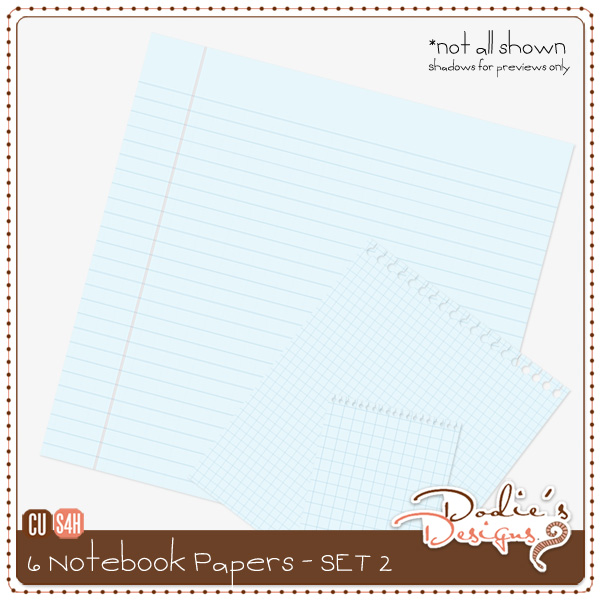 I made some more! Based on the fact that my last notebook style lined papers was SO popular (click here to check them out if you missed them), I decided to create a few more. This set contains the blue lined, small Math squares and large Math squares in both 12×12 and notebook style (holes along the top) for a total of 5 items.
Did you notice I also changed my preview, yet again! I'm trying out a few different ones before I settle on the one I like. What do you think? Which do you like the most? I think I'll do a poll after I've fiddled with a few more previews! They take a while to make as I do them all from scratch.
Anyway, CLICK HERE TO DOWNLOAD THE PAPERS
Enjoy!
Dodie
x
P.S. After I had finished the preview, I noticed I had forgotten to change the 'CU' to 'PU' – I'm lazy so figured I might as well offer them up as CU items – save time =) Enjoy!