Ok, so one of the main reasons why I held out getting an iPhone so long was because of the camera – it wasn't very good compared to my 8.3 megapixel cybershot camera with flash, autofocus, zoom etc. on my Sony Erricson. Sweet phone camera. Anyway, I gave in and got the iPhone and, while the camera is not stella, I'm having fun with it and am slightly impressed with what it can produce!
I was driving home from somewhere a few days ago (possibly church? or lunch with my mum and sister?) and saw a beautiful sky lit with a sinking sun. I whipped out my iPhone and snapped a quick photo. I didn't even try to hold the camera still. Below is what I caught. Not bad for a wobbly hand, car travelling fast on a highway, with not great light. There's hope!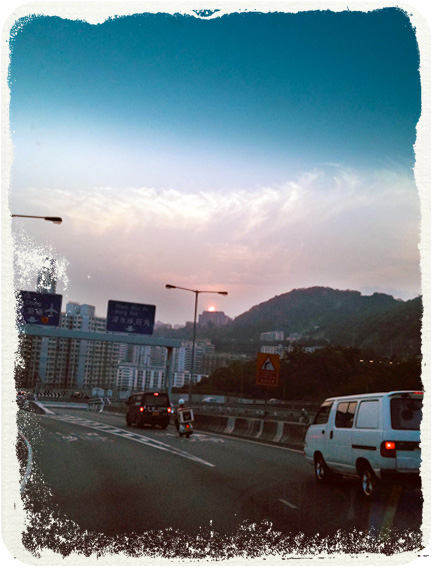 And on a side note – I live right next to the building below the sun. I get a great view of the Hong Kong skyline!
Dodie
x