I kid you not, these buildings appeared overnight!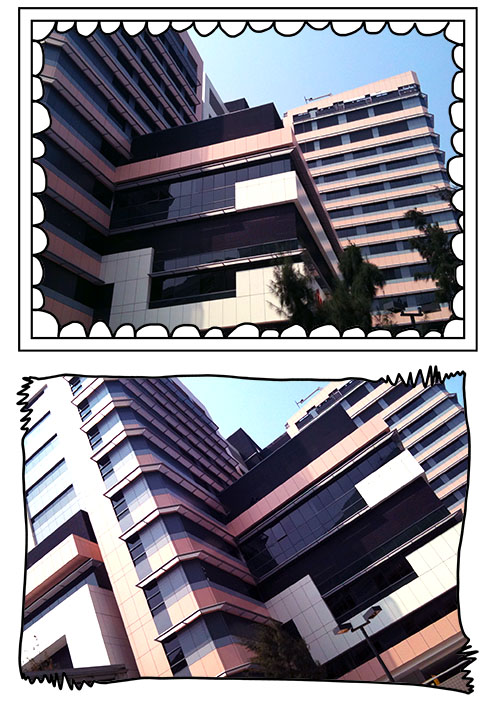 The story: The Prince of Wales Hospital is the main hospital in the area where I live (btw, I live in Hong Kong). It's within walking distance of my church and so I drive past it at least one a week. Whenever I'm visiting someone, I always park in the visitor parking lot and have been doing this for as long as I can remember.
Last week I went with my mum to visit someone and as it was a nice day, we decided to walk to the hospital from church. Let me remind you, I drive past this hospital several times a week.
We arrived and walked in through the front gates and would you believe, the above building was sitting where the old visitor parking lot had been. I could have sworn it was there last week! (the parking lot, not the building!). And this isn't exactly the kind of building you can miss. It's huge and sitting right next to the road and did I mention it's huge! I could not believe my eyes. I had to do a double take to make sure I wasn't imagining it.
So, there we have it – I am clearly not as observant as I thought I was. I missed a huge, enormous building being built and didn't even begin to notice until I had half walked passsed it.
Unbelievable!
Dodie
x
P.S. Photos taken with my iPhone as I was walking past – not the best of my photography skills! Picture borders are one of my freebies that I thought I would give a go using as clipping masks. I think they came out ok! You can pick up the borders HERE, but you'll have to wait a while for me to get up the motivation to do the clipping masks. Still can't believe I missed a huge ol' building!