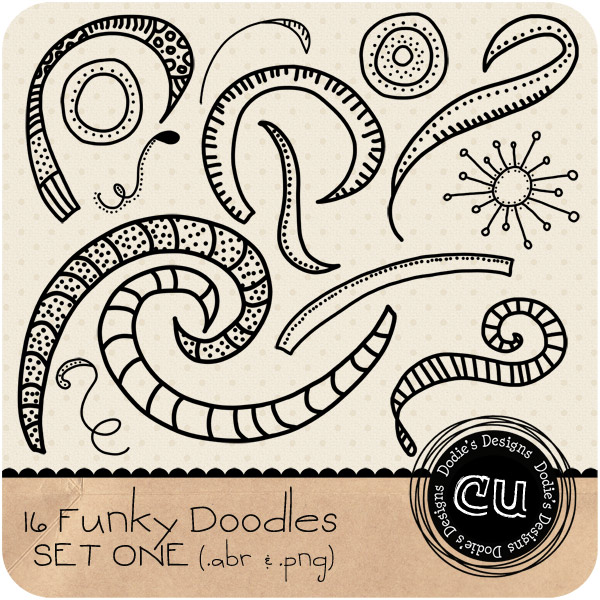 I think you've probably noticed by now that I love doodles! Here is another set that I whipped up for a layout I'm doing. After making them I decided not to use them! Typical! They are CU and S4O OK. There are 16 funky doodles that come as .png files along with a .abr brush file for all you Photoshop/Photoshop Elements users.
Anyway, not much else to say except…. enjoy! If you have a minute, it would be lovely to leave a comment – trust me, they are pure motivation =) Thanks!
CLICK HERE TO DOWNLOAD 'Funky Doodles'.
Dodie
x
P.S. If you have any suggestions for freebies that you would like me to make (aka inspiration *lol*), CLICK HERE! I would love to hear what you would like to see me make.
Psst… Thank you for all your lovely comments! They 'inspired' me to make a set of solid and patterned papers using this freebie. You can check it out by CLICKING HERE! Thanks again for the comments – they're so lovely!