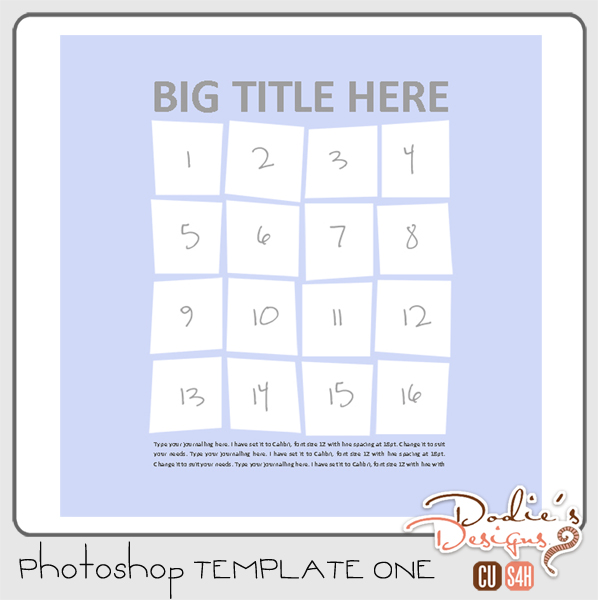 I got a new iPhone! So, I decided to make a layout about it and in the process made this template. I LOVE the look of rough handcut photos and so couldn't trash this template when I went a new direction with my iPhone layout (I'll post about it later!).
This is a layered Photoshop template and was created using CS4, although it will probably work in all versions with no problem, including Photoshop Elements (I'd love feedback on this). It won't work in any other programs.
The easiest way to insert your photos is to use clipping masks. I will do a tutorial when I have time for people who are not familiar with clipping masks – but trust me… they make digital scrapbooking SO much easier, faster and more fun. What's more, they're deceptively simple.
In brief – put the photo you want above the square you want to fit it in. With the photo selected, click Ctrl+Alt+G (Windows)  or Command+Option+G  (Mac).
CLICK HERE TO DOWNLOAD TEMPLATE.
Enjoy!
Dodie
x