Hi Everyone!
Here's another quick freebie and then I'm off to Singapore for a week!
I love months! And there are just a couple fonts I adore and so I bought them. It dawned on me that not everyone can afford to buy them, so I bought a commercial license and made 12 WordArt files (.png) of the 12 months of the year and a brush file (.abr) for Photoshop/Photoshop Elements users! This is my all time favourite font to use when stamping the date on a layout! If I have time I'll also do a set of years.
Anyway, here's the preview. You can click on the preview or click below it to start the download. Btw, it's a direct download – no fussy secondary sites. It took me ages to figure out how to do this! =)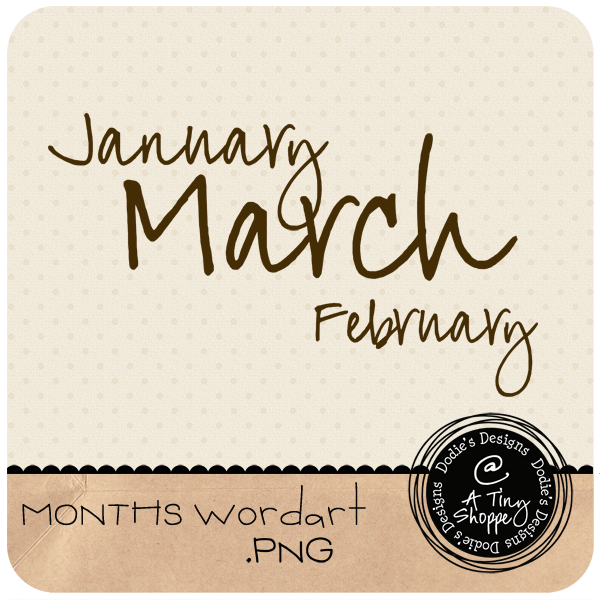 CLICK HERE to download it direct from my blog!
As always, comments would be lovely and inspiring and motivating etc. etc., but no worries if you don't have time!
Enjoy!
Dodie
x