I have never really enjoyed using templates – they always looked a little too childish for me. Since taking Cathy Zielske's class, I have fallen in love with them and realize that you have to use great templates! Some templates are not very good quality and the result will not be very good unless you put some serious effort into making them look good. But if you start with a great template, you'll find it much easier to get a good result!
Here is a layout I made with a template from Katie Pertiet. I love it!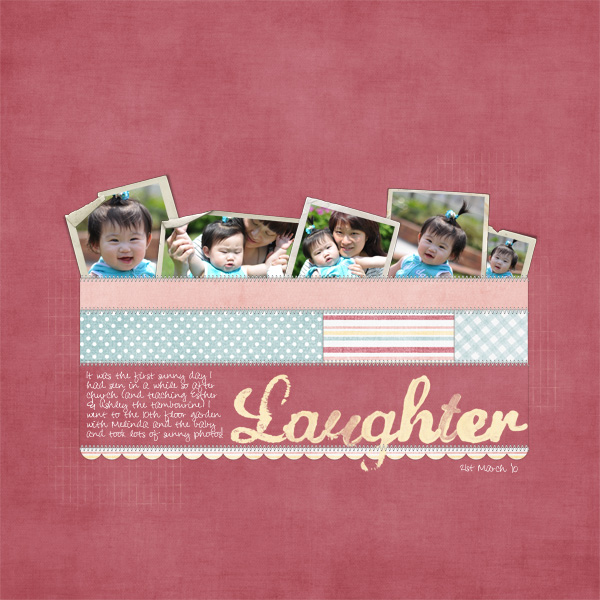 Credits: I used a kit from Sir Scrapalot to 'fill in' the template. I think it was something about a 'Cup of Tea' kit? If you're interested, drop me an email and I'll find out the exact name. Love it!
Enjoy!
Dodie
x