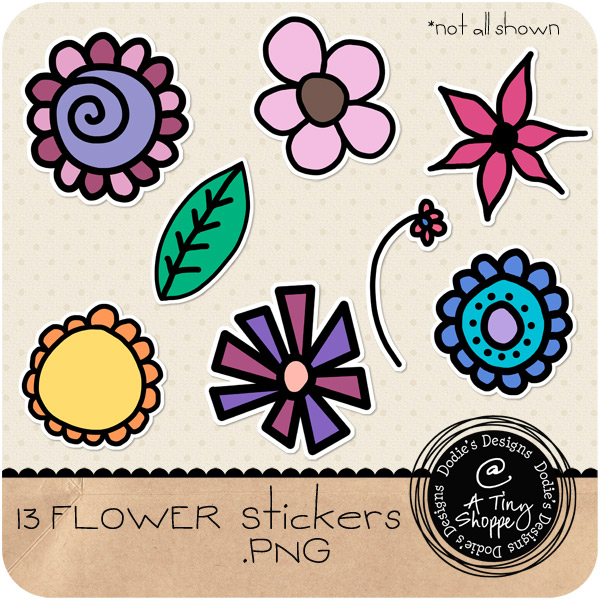 After creating the flower doodles I decided to make a few stickers with them. I love the pinky, purpley, bluey colours and decided to stick with the colours I love! There are 13 flowers +3 leaves in various greens. Not all are shown in the preview – but you get the idea! They all come as .png files that have been zipped to speed up downloading!
They are S4H/S4O OK and I would love to see anything you do with them! I'm new at designing and get such a kick out of seeing what you create using the things I design. If you make a layout, email it to me and I'll post it here!
CLICK HERE to download them direct from my blog.
If you're interested in more freebies, click the link at the top of the page!
Thanks and enjoy!
Dodie
x
Psst…. Just to let you know – I had my settings accidentally set to 300 pixels/cm (should be 300 pixels/inch) so these stickers will be very large when you open them! They're super high quality so this won't be a problem for you using them, you'll just have to make them smaller. I'll correct them when I have time.