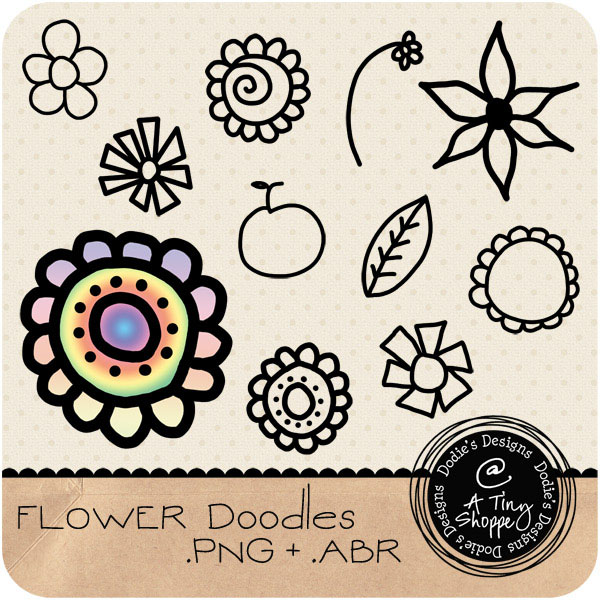 I've wanted a few flower doodles that had a thicker outline than usual, so decided to make my own. Included are 8 flowers, a leaf, and and apple (just cause I thought it was cute!). They come as .png files and I've also made them into brushes for those of you who have Photoshop or Photoshop Elements.
The best part – they are CU OK! Check out my terms of use (TOUs) by clicking on the link at the top of the page. I've included one example I made – it's like stained glass: it's semi-transparent. The doodles come as a zipped file that you'll need to unzip once it's downloaded onto your computer.
As always, I LOVE your inspiring, motivating, encouraging and downright wonderful comments – but no worries if you don't have time! All that's required is a name – you can ignore the email request =)
CLICK HERE to download these straight from my blog!
Enjoy!
Dodie
x