So, I've started my class and it's fabulous! I love it! (in case you missed my last post I'm doing the "Design Your Life" class with Cathy Zielske over at "BigPictureScrapbooking". Would you believe, there are over 1,000 students taking this year's class. Unbelievable.

Anyway… templates just really aren't my style. We are learning so much and I completely don't mind doing the layouts from the templates included, but they just don't look like me. They look like very simple traditional scrapbooking done digitally. I had never thought about how my scrapbooking is different when I do it digitally, but it is. Having said that, I think I'll probably start using EVERYTHING I learn in this class in my scrapbooking. Cathy is phenomenal and is an amazing teacher.
Anyway, here are a few layouts from the class.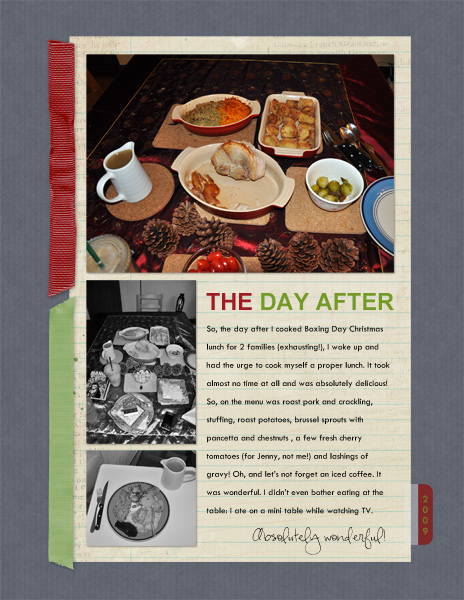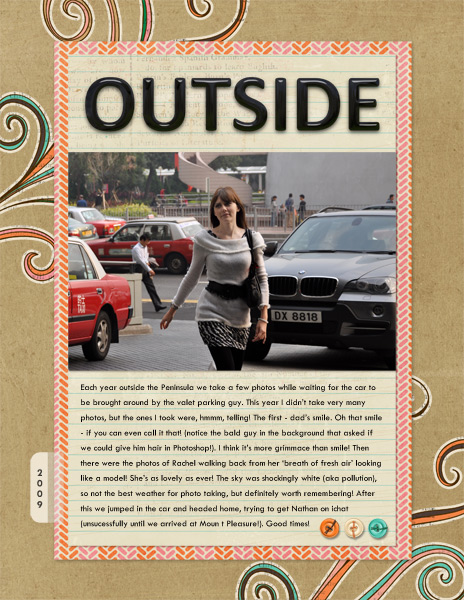 Credits: Everything is pretty much from Designs by Lili at The Lilypad. If you're interested in knowing specifics, drop me a line and I'll get the exact credits for you! (that is until I find the time to put the exact credits here!)
Ah, life is good when you get to scrapbook such lovely memories!