I am so busy I usually don't have time to do all the things I love, like taking online classes! But browsing through the web a few days ago I happened across 'The Big Picture' site and saw they had the 'Design Your Life' online class starting at the end of this month! I couldn't resist and just had to sign up. Before the class actually starts, we have a few 'pre-class' assignments to do. One of them was this layout! What fun!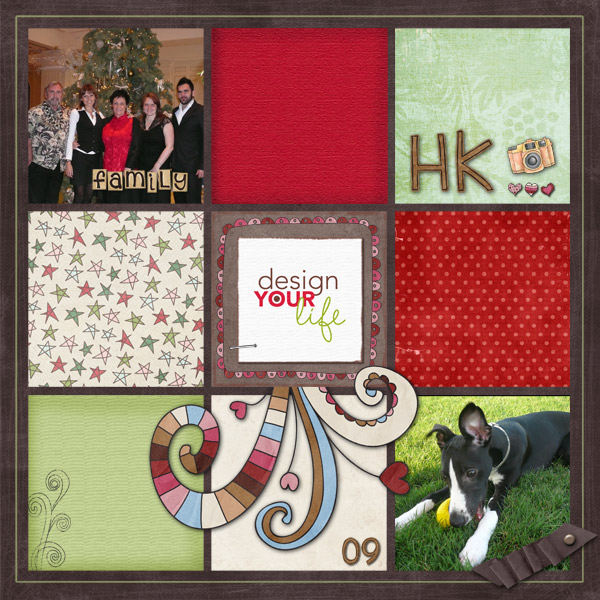 CREDITS
Capture the Moment kit by Designs by Lil and Kate Hadfield
Tiny marker alpha (family), camera element, brown ribbon and dark brown paper
Merry Jingle kit by Designs by Lil and Gina Miller
Lighter brown paper, cream paper and green floral paper
This Thing Called Love by Designs by Lil
Dotted red paper, red frame, heart doodles, floral doodle, staple and paper alpha (HK and 09).
My Own Creations
Brad, red plain paper, green plain paper